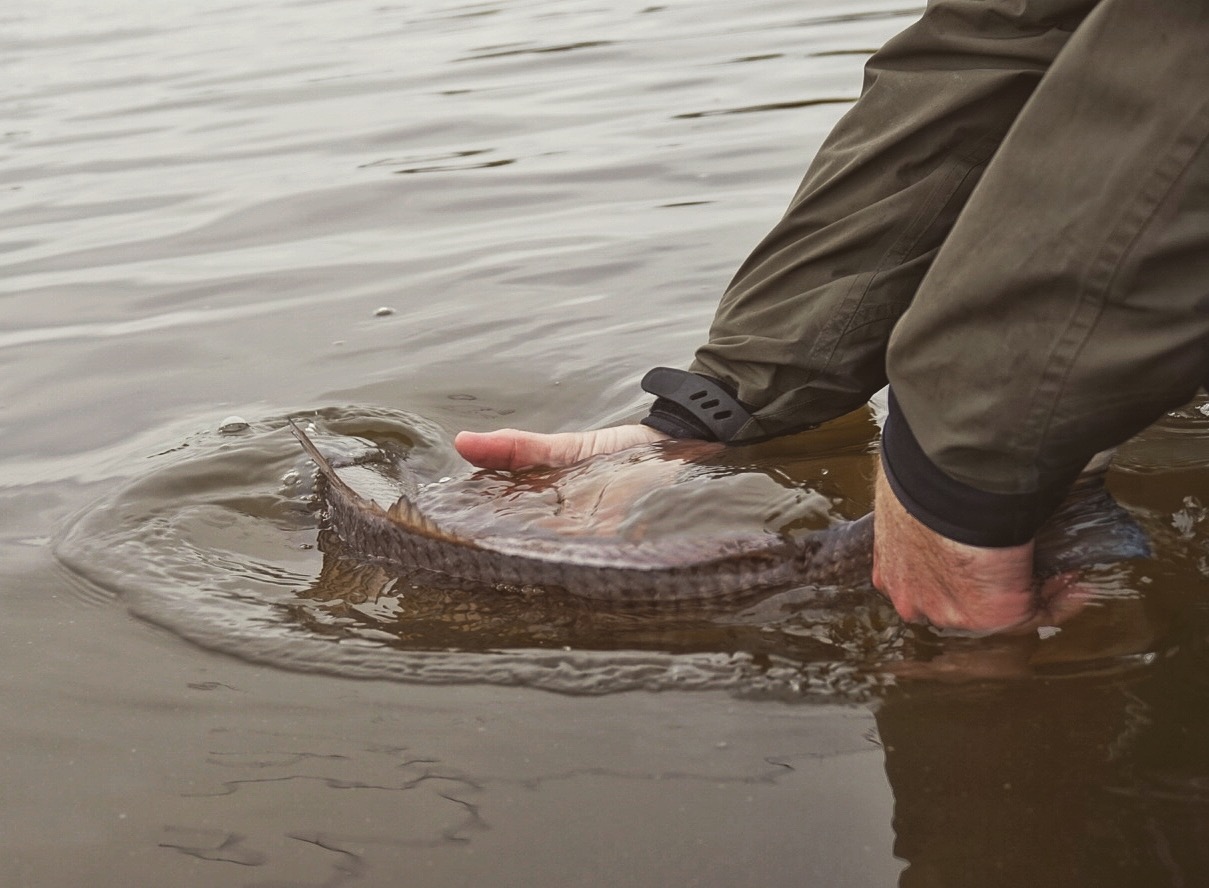 The Fishing
Offering year round fly fishing trips along the coast of Northeast Florida.
The Fishing
While other year round targets, such as speckled trout and flounder, may get into the game, it's mostly about sight fishing to redfish. Sight casting to a tailing Florida redfish in shallow water is one of the most challenging and exciting adventures in saltwater. Other seasonal fly and light tackle species include bluefish, jacks, ladyfish, black drum, sheepshead, tarpon, snook and more. Catching a redfish, speckled trout and flounder all in one day is considered an "Inshore Slam" here in Northeast Florida.
Whether you are chasing your first saltwater fish on fly or are already an advanced caster looking to put your skills to work, Old City Guide Service accommodates all skill levels with equal amounts of professionalism and patience ensuring that your trip on the water is both successful and enjoyable.
Flood tides
Late spring to fall in Northeast Florida brings a number of significant higher tides, called "flood tides" or "tailing tides" that produces a unique redfishing experience in the spartina grass flats. These flood tides allow us, for a short window of time, to fish the hard spartina flats that are normally dry. Fiddler & mud crabs that have been on the hard flats are suddenly underwater & have no way to escape. Hungry redfish, black drum & sheepshead move in to gorge. As the fish nose down on the flats searching for crabs they often times wave their tails in the air, hence the name "tailing tides". Although most any fly will work, crab patterns with a good weedguard are the fly of choice. Fishing for tailing reds on flooded flats is among the most exciting angling opportunities available to Florida fly fisherman.
Mud flats & creeks
Year-round but it is by far the best during the late fall/winter months when our water clears up allowing us to sight-fish for redfish pushing around in mere inches of water, sometimes with their backs completely out of the water! As water temps cool these redfish will gather themselves into schools to feed and can range from five to dozens of fish! Your guide will use the push pole to navigate the vast shallow waters to put you within casting range of these fish. Winters here in Florida remain fairly mild with the occasional cold front. In between these fronts we have bright sunny days that are perfect for sight-casting to redfish on the flats.
Docklight Fly Fishing
Late spring to fall. When the sun goes down docklights produce some of the best action the Sunshine State has to offer. Docklight fishing is not only a great way to beat the summer heat but also to catch a variety of species such as speckled trout, snook, redfish, jacks, ladyfish, snapper and even flounder. Game fish do much of their feeding after dark and often lurk around bridges and residential dock lights to ambush shrimp and baitfish. Small white and flashy shrimp or minnow patterns cast beyond the lights and twitched slowly through the strike zone are extremely effective on these fish feeding around the lights. This is a very exciting and visual type of fly fishing.