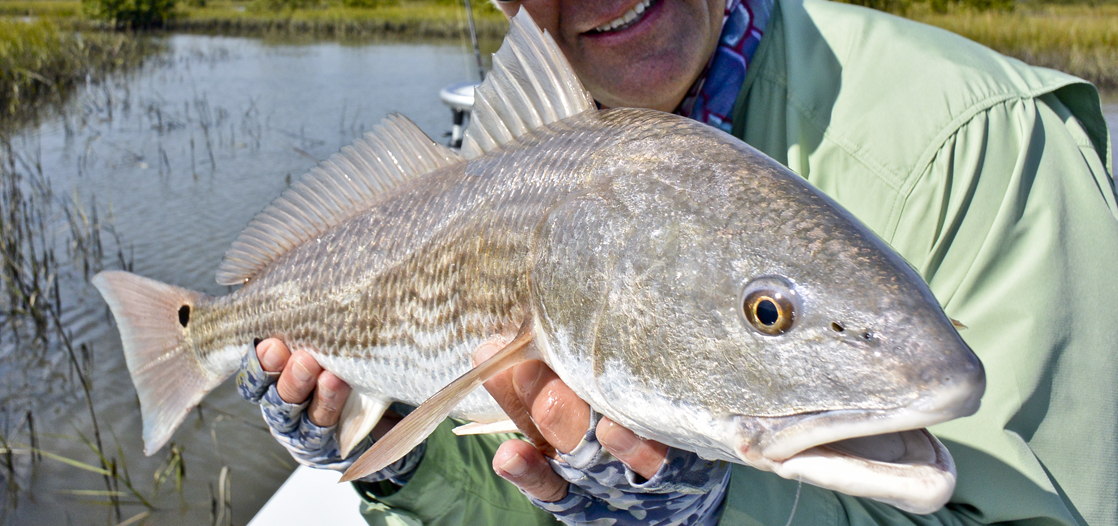 Make the best of your day on the water
Information on how to make your fly or light tackle inshore fishing experience safe, successful & enjoyable.
Be Prepared
What is included:
Fishing License | Orvis fly rods & reels | Custom flies, leaders, lures | Cooler | Ice | Water | Positive Attitude | Local Knowledge | Rods available for the light tackle fisherman
What to bring:
Polarized sunglasses in copper or yellow | Non-slip boat shoes | Hat | Sunscreen | Camera | UV Buff for face sun protection | Long-sleeved fishing shirt | Rain Gear | Medications you may require | Joke for the Captain | Additional food and drink items
Additional Information
Space on the skiff is limited, so please do not bring coolers or large gear bags. Cooler and storage is provided. Please do not bring spray sun screen; the overspray will stain the boat. Please do not wear hard or dark soled shoes: they will mark the boat (Sperry boat shoes work great). I will take pictures and e-mail them to you, but don't forget to bring your own camera. Please let me know in advance what fishing equipment you are bringing so I may plan boat space accordingly.
Casting
Good casting is the most essential of all the skills necessary to saltwater fly fishing. A little practice (in the wind) before your trip will insure a much more successful & enjoyable experience on the water. When practicing, don't worry about throwing the whole fly line, focus on accuracy. Feeding redfish are often times moving, so quick & accurate casts are a must for catching fish. Start from the ready position with your fly in hand and get the fly to a target in the 20-50 foot range with a minimum of false cast. The ability to double haul to gain line speed & distance in the wind is a definite plus and will increase your chances of success. The biggest hurdle is not forgetting the basics in the heat of the moment: slow down and do not rush your cast. "Most of all remember the anglers who are having the most fun are the ones who get rewarded, so keep it loose and enjoy where you are." – Capt. Tim
If you are new to the sport or your casting just needs a little improvement, ask about taking a fly casting lesson prior to getting on the water to not take away from your fishing time. Visit the Orvis fly fishing learning center to watch several good online instructional videos.
Helpful Links
Florida Fish and Wildlife Conservation Commission
The Florida Coastal Conservation Association